---
This page is mostly devoted to innovative music, music of the future. A lot of it has science fiction references, which are now becoming themes of daily life. This page contains information about the following artists and groups:

and information on how to find progressive rock music.
---
Here is Finnish metal with references to mythology and traditional music. Early albums include impossible-to-understand vocal tracks, but the music is worth it. Some of the early albums can be considered harmonic death metal, but they evolved into a more melodic group tending toward a progressive style.

---
This is a group of cellists who perform music that was definitely not intended for cellos, such as Metallica. This group is composed of four classically-trained cellists.
---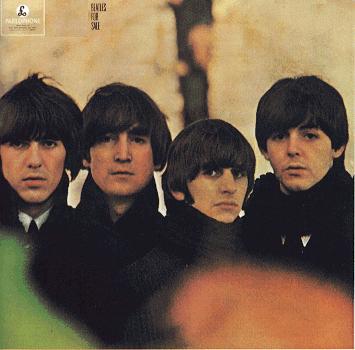 From their early days of "She Loves You" and "A Hard Day's Night" to the experiments and innovations in such songs as "Rain" and "Sergeant Pepper's Lonely Hearts Club Band" to the unadorned "Yesterday" to the upbeat and twisted "Maxwell's Silver Hammer" to the rocky "Get Back" to "Helter Skelter," an early metal piece which Guns 'n' Roses and U2 ("This is a song Charles Manson stole from the Beatles. We're stealing it back.") have covered, among others, but none so well. The Beatles always had a captivating energy and brilliant harmonies that endure over time, listen after listen.
I cannot say enough about this group. Many people have tried. Here are some interesting Beatles sites:
What Goes On -- The Beatles Anomaly List goes song by song, second by second, telling you of things you may have missed. Paul whispering "Can you hear me?" during "Helter Skelter," a squeak in the background, flubbed lyrics, whatever. Fascinating and a good reason to check your records/CDs/tapes again....
Free as a Bird -- The video is chock full of references to The Beatles' group and solo careers. All the trivia are collected in one place so you can see why each image was chosen.
---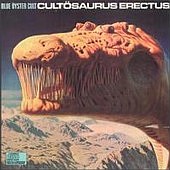 Blue Oyster Cult is known for a few songs: "Godzilla," "Don't Fear the Reaper," and "Burnin' For You," "In Thee." These songs do not even scratch the surface of this group's talent. Some other examples of their work include "Take Me Away" about alien abduction, "Veteran of the Psychic Wars," and "ME-262" about the world's first operational turbojet-powered fighter plane used by Germany in WWII. There is also a very hard-to-find album called Imaginos, which is definitely worth it if you can find it, that is quite mysterious and interesting. Information about the story of this album can be found here at the BOC FAQ.

---
DarXtar
This band is an excellent example of 1970s style space rock with some similarity to Hawkwind. The albums follow the story of the crew of an spaceship on an exploratory mission and the wonders they find, including the "Valley Of Time." And at one point their ship is falling apart and at another point they get lost along the way and their computers fail.

---
This is a well-known rock band with a long history and evolution. There have been at least eight distinct line-ups in this band's history. There have also been innumerable compilation albums. The group's "Smoke On The Water" (which was once used in a Burger King commercial) and "Child In Time" are some of the most recognized songs, but many others will be familiar.

---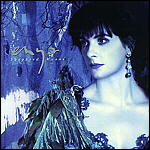 Enya's music, which can be heard in the background of several television programs (such as the PBS series The Celts) and in other places, including commercials, creates visual pictures. She has a rich voice with lots of overtones, even if you can't always understand her (Gaelic or English) words. It's more a soundscape than anything else. Her music has a relaxing and emotional blend of vocals and other instruments that allows you to explore your imagination. Gentle but powerful music. She is a former member of Clannad. Her sister Máire or Moya Brennan is also interesting, sort of a cross between Enya and Loreena McKennitt.

---
This group's music covers a wide variety of topics, including several drawn from major science fiction books (Dune), television (Twilight Zone and The Prisoner), and film (Village Of The Dammed). They also have quite a few songs with themes from history and epic poetry (The Rime Of The Ancient Mariner makes for quite a long song.)

---
Jethro Tull is a fairly famous group, known for many songs in which the flute is prominent. Some songs are "Aqualung," "Songs From The Wood," "The Minstrel In The Gallery," "Reasons For Waiting," and "Skating Away On The Thin Ice Of A New Day," among others.

---
Led Zeppelin is quite famous, especially the song "Stairway To Heaven." But there is more to them than one song. There are ten CDs worth of music to listen to. Other good tracks are "Immigrant Song," "Whole Lotta Love," and "The Gallow's Pole."

---
This group is headed by Chip Davis. They have quite a few albums, but are best known for their Fresh Aire series and Christmas albums. When this first came out, there was no category that fit the music, but it gained popularity as people heard it. It is commonly placed in the New Age section. The eighth and last Fresh Aire album focused on the theme of infinity.

---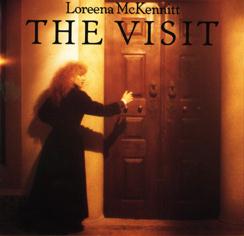 Loreena McKennitt is a traveling woman who blends cultural traditions with her natural Celtic rhythms. Some of her music approaches rock and other pieces are almost folk. Many of her songs are classic poems or ballads, set to her unique flavor of music. In my opinion, her best albums are The Mask and Mirror and The Visit.
---
Joni Mitchell is a famous folk singer, songwriter, and artist. Many of her songs are quite catchy and have been covered by other artists.

---
This group is from Romania. Under Soviet rule, they were criticized for having a Western European influence. They turned to traditional regional music with a modern twist. Much of their music is hard to find.
---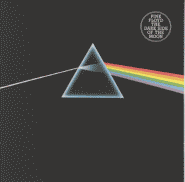 Pink Floyd is another group with a large catalog of music, ranging from soundtracks to pure fun. Pink Floyd features David Gilmour's trademark guitar work, experimentation in the late '60s by Syd Barrett and his friends, producing some songs with pleasant catchiness or disturbing manic energy up through A Saucerful of Secrets, and The Dark Side of the Moon, which brought them squarely into the public eye. Legendary lightshows and numerous albums followed.
---

Porcupine Tree is a newer band. It combines progressive and psychedelic styles and brings them up to date using current technology and recording techniques. Pink Floyd was a major inspiration for the leader of this band, Steven Wilson. The origin of the name is unclear, but the music is good. They have fallen into the bad habit of releasing multiple different versions of albums, especially expanded editions, making whether or not to replace any one has a tough decision.

---

Simon and Garfunkel

Well known folk musicians, Simon and Garfunkel produced many songs that are still heard today. These include "The Sound Of Silence," "The Boxer," "America," "Bridge Over Troubled Water," and "Scarborough Fair." Their close harmony and the simplicity of many of the arrangements are appealing.

---
Symphony X
This group expands on mythological themes from Atlantis to the Odyssey. The music is quite energetic and uses minor keys quite effectively. The latter albums are better and have more musical variety.

---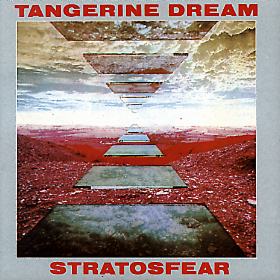 Tangerine Dream is another group that has produced many albums. Most selections are long instrumental pieces that evolve as you listen to them, gradual permutations changing into something unexpected. One member of the group, Christopher Franke, created the music for 5 years of the science fiction series Babylon 5 (see my space links).
---
"Weird Al' Yankovic
"Weird Al" has produced many quite amusing parodies of popular music. There might be a bit too much polka, especially in some of his medleys, but for the most part is entertaining. Some of the most early and latest work doesn't have the same wit and creativity as the rest, but on the whole, he is quite funny.

---
In a completely different vein, the group Yes features symphonic layering of instruments, over which Jon Anderson's pure vocals rise in poetic progressive music of another sort altogether. The band was inspired by the Beatles' work. They stage shows of spectacle (though not a "space ritual"). Much of Jon Anderson's solo work is also recommended.

---
This is a fair question, since I've now got you interested in some stuff you might not be able to find at your local music store. Your area music store may sometimes have an album by one of these groups, but you'll have to keep looking. They may show up as rock, heavy metal, sometimes soundtracks, imports, even New Age or pop. The first thing you should do is let the person behind the counter know that you're interested in certain things -- "Where would you have Hawkwind?" If they look clueless, ask if you can order it. At least you've expressed interest.
Now, it's likely that that doesn't find you an album. Some of these things are out of print. You might have much better luck at a used music place. Even rummage sales....
Some of this music is issued in limited numbers or in other countries (for instance, a lot of good stuff is coming out of Scandinavia), making it quite hard to get in, for example, the Midwest U.S. Remember, though, that there's This Internet Thing. You can keep a watch for people selling music on USENET newsgroups such as rec.music.progressive, alt.music.progressive, alt.music.spacerock, and others.
Web sites will often contain information on how to get albums. Small places that have some of this stuff include Peace of Mind, The Freak Emporium and others. A larger site, CD Universe, doesn't do too badly either, with a wide range of imports and less hassle -- you don't need to turn your dollars into lire, pounds sterling, or euros, for one thing. They have some sound samples and track lists, as well as a cross-reference of artists deemed similar in style on the basis of users' purchases.
---
© 2005 by Frances Shefl
All album art belongs to someone else.